About CLX
We differentiate ourselves by doing things a little unconventional and innovative, but doing it with excellence. We pride ourselves on this outlook and seek to instil this philosophy in every project engagement.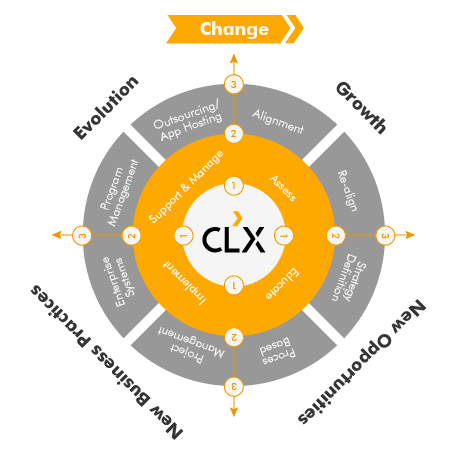 Customer partnership
CLX has been in the business of delivering and solving problems since 1982. We form lifelong partnerships with our customers to assist them in resolving their toughest challenges. The CLX business units are aligned to this objective and provide unparalleled services in business and supply chain strategy, process consulting, technology enablement, knowledge transfer and operations improvement.
Our singular focus is to drive innovation to improve and change the way of work within our customer's organisations. Our expertise spans a multitude of industries and market segments. Through process architecture, technology enablement and people empowerment we are able to deliver transformational benefits to organisations that seek the ultimate competitive advantage and have the desire to become market leaders.
5,000+ companies trust CLX to improve their businesses.
Join us and make your company a better place.